AWC aims to achieve sustainable growth in Asia with smart water by applying smart technologies to all types of water use, including Integrated Water Resources Management (IWRM) to conserve nature, and enhance water security by reducing water risks such as floods and droughts.

AWC believes that the SDG6 is the key factor to achieve all the 17 SDGs considering the cross-cutting nature of water across climate change, poverty, gender, child education, economic growth, and urbanization issues. Therefore, AWC works to develop evidence-based water policy, providing technical assistance and capacity building program, promoting research and discussion carrying out water projects and building solid networks where diverse water-related stakeholders can participate. As AWC dedicates to ensure water security in Asia where the largest population suffer from open defecation, water-borne diseases, lack of water access and sanitation facilities will contribute to access the universal achievement of the SDG 6 as well.
As Asian countries suffer from prevalent water problems, thirty-one water-related organizations (including governments, multilateral development banks, international organizations, research institutes and civil society) convened together and discussed how they will build resilient water environment in Asia by implementing practical solutions, through a series of Asia Water High-Level Roundtable 2014-2015.

Throughout the meetings, the participants reached a consensus on the need of a professional and sustainable water consultative platform focusing on the Asian water issues. As a result, the establishment of the Asia Water Council was declared at the 4th Asia Water High-level Roundtable during the 7th World Water Forum in Gyeongju, Republic of Korea.

AWC was launched in March 2016, with the 1st General Assembly and the Board of Council Meeting in Bali, Indonesia. In 2017, AWC hosted its flagship event, the Asia International Water Week (AIWW) and convened 15,500 participants attending the 25 thematic sessions, Water Project Forum, and EXPO. Among the high-level participants, the 1st Asia to World Statement was declared which consists of twelve commitments align with the achievement of 17 Sustainable Development Goals in Asia.

AWC membership has expanded from 106 to 140 members and the composition has been diversified. In addition, seven demand-driven water projects in five countries were completed while three projects are raising fund. In 2020, there are eight pre-feasibility projects were selected and will be implemented in the second half of the year.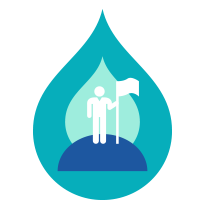 VISION
Global issue raising to resolve Asian water problems
and Promoting sustainable growth by solving water issues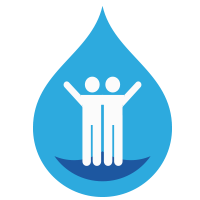 MISSION
Sustainable Growth in Asia with Smart Water
STRATEGY
1. The Council is to respond to the water goals in Sustainable Development Goals in Asia.
2. The council is to provide a platform in which all stakeholders related to Asian water establish a cooperative network to address water challenges.
3. The council is to adopt SWMI(Smart Water Management Initiative) to provide appropriate solutions to each region in Asia.